A man accused of the murder of a council worker said he would shoot her boyfriend, according to messages she sent to friends in the weeks before her death.
Environmental health worker Ashley Dale, 28, was hit in the abdomen by a bullet when gunman James Witham, 41, kicked down the door of her home in Old Swan, Liverpool, on August 21 last year, his trial at Liverpool Crown Court has heard.
Witham has admitted her manslaughter but he and four other men – Niall Barry, 26, Sean Zeisz, 28, Ian Fitzgibbon, 28, Joseph Peers, 29 – deny her murder.
On Monday the court heard Miss Dale had expressed concerns about her partner Lee Harrison attending a funeral and wake for friend Rikki Warnick, who died in July last year, because Barry, known as Branch, may also be there.
The court heard Miss Dale and Barry both attended the wake on August 10 but Mr Harrison did not.
The court was shown messages Miss Dale sent to friends on August 12, in which she discussed another friend who had been standing with Barry.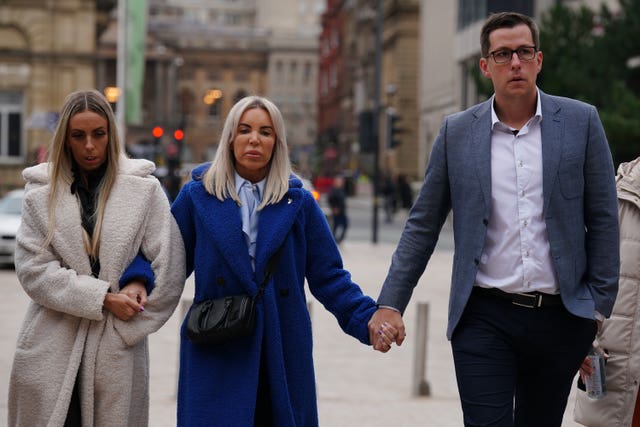 She said: "Like not being funny but you're meant to be my mate and my fella hasn't come coz he's saying he's gonna shoot him.
"So he hasn't come coz he doesn't want the trouble for Rikki's mum."
The trial has heard Barry and Mr Harrison had "heavy beef" for years, according to Miss Dale, and the feud was reignited when both attended the Glastonbury festival in June last year.
In messages to her friend Mol on August 1, Miss Dale said: "I don't want to have to go to Lee's funeral next and I just have a bad, bad feeling about everything.
"Me nerves are gone, when am out in the car with Lee just feeling like I'm looking over me shoulder all the time."
In voice notes played to the court, Miss Dale told another friend she had asked Mr Harrison to be "honest about everything" so she could prepare for "the worst".
She added: "I don't normally want to know but I need to know what's going to happen."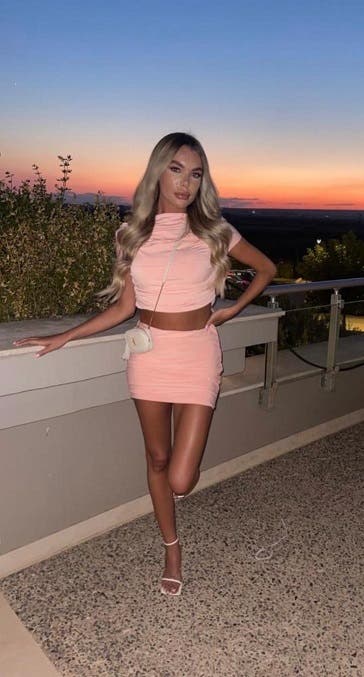 In the messages, she said Mr Harrison did not want the feud and would "squash it" if Mr Barry wanted to.
She added: "Lee could end up in jail or whatever, like, worse."
The jury was shown photos recovered from Miss Dale's phone following her death which showed some of the defendants with her and Mr Harrison.
In one photo Miss Dale and Mr Harrison posed with Witham as he made the peace sign.
Detective Constable Lauren Hunter told the court it was not clear when the photos had been taken.
The prosecution allege Miss Dale died after Barry, Zeisz and Fitzgibbon dispatched "foot soldiers" Witham and Peers armed with a Skorpion sub-machine gun to kill Miss Dale's boyfriend, Lee Harrison, at his home and "to deal with anyone that got in their way, leaving behind no witnesses".
Miss Dale was at the couple's home alone when the attack happened.
Witham, of Huyton; Fitzgibbon, of St Helens; Zeisz of Huyton; Barry, of Tuebrook; and Peers, of Roby – all Merseyside – deny conspiracy to murder Mr Harrison and conspiracy to possess a prohibited weapon, a Skorpion sub-machine gun, and ammunition, as well as the murder of Miss Dale.
Kallum Radford, 26, of no fixed address, denies assisting an offender.
The trial, expected to last six to eight weeks, will continue on Tuesday.