Viola Davis, Paul Simon and Molly Shannon are among the nominees for prizes given for the spoken word: the annual Audie Awards, handed out by the Audio Publishers Association.
The publishers association announced nominees for 26 categories on Thursday.
Davis' memoir Finding Me, read by the Oscar-winning actor, is a finalist for audiobook of the year.
The project recently won Davis a Grammy for best audio book, narration, and storytelling recording, catapulting her to EGOT (a winner of Emmy, Grammy, Oscar and Tony awards) status.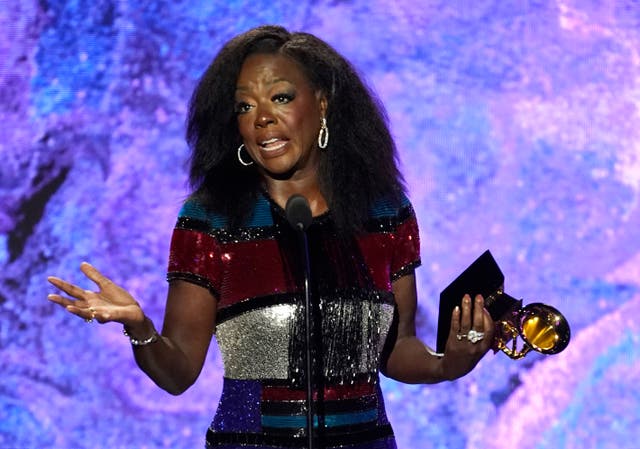 The other finalists are: The 1619 Project, based on The New York Times' Pulitzer Prize-winning series about race and racism in US history; Miracle And Wonder: Conversations With Paul Simon; Wake: The Hidden History Of Women-Led Slave Revolts; and Remarkably Bright Creatures.
The awards range from audio drama to fantasy and memoir, for which finalists include Shannon's narration of her own, Hello, Molly!
Lucy Liu is a finalist in the fiction category as one of the narrators of Tom Perrotta's Tracy Flick Can't Win, his sequel to Election.
Rosamund Pike's narration of Robert Jordan's The Eye Of The World and Thandiwe Newton's reading of War And Peace brought them each nominations for best female narrator.
Happy-Go-Lucky, written and narrated by David Sedaris, is a finalist for best humour audiobook.
Winners will be announced on March 28.