Labour's lead over the Tories has jumped four points in the past fortnight, according to a new poll, providing a fresh boost to Sir Keir Starmer as local election day looms.
The Opinium poll suggests the Conservatives have failed to make a dent in the Opposition's consistent double-digit advantage, instead dropping two points to 26% as compared with Labour's 44%.
The results, taken from a survey carried out online between April 26-28, come amid Tory hopes of closing the gap as more than 8,000 council seats across England are put to a vote on Thursday.
According to the poll, just a quarter (26%) of the public approve of Rishi Sunak's performance as Prime Minister, with 44% disapproving (minus 18 net approval).
This marks a steady decline from minus 12 net approval during April 12-14 and minus six net approval on April 4-6.
Sir Keir is on a rounded minus three with 31% approving and 33% disapproving of his performance.
However, the two leaders remain far closer on who would be the best prime minister, with Sir Keir at 28% and Mr Sunak at 26%. A plurality (31%) continue to say neither would be.
A bigger concern for the Conservatives may be that just 23% of the public believe the party can be trusted to take big decisions, according to the poll.
This is down by 1% from late October when Mr Sunak took office following the disastrous mini-budget and short-lived premiership of Liz Truss.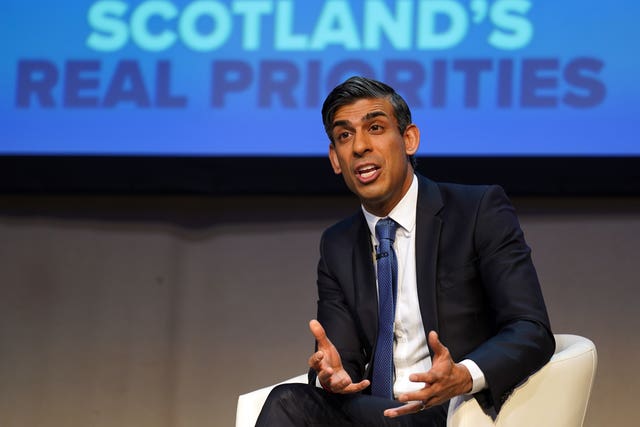 Similarly, only 22% think the party is competent – unchanged from October, according to the poll.
James Crouch, head of policy and public affairs at Opinium, said: "Although Rishi Sunak has attempted to restore a basic sense of what his party stands for, the latest results show that still less a quarter of the country trusts the governing party to make big decisions.
"Until the public feels it can trust the Government again, it is no wonder that the Conservatives are struggling to turnaround their position in the polls."